Solenoid Valve Supplier

inquiry@ato.com.cn
Home
»
General Purpose Solenoid Valves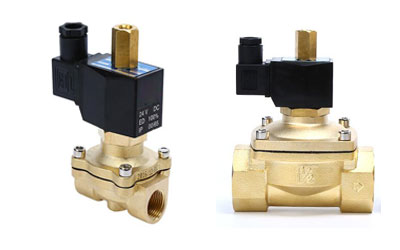 This series are general purpose 2 way 2 position (2/2-way) solenoid valves. They have brass body and NBR sealing. The solenoid valves are Normally closed type, namely, the solenoid valve is open when energized and it is closed when de-energized. This series of solenoid valve features a wide range of port sizes to meet different sizes of the pipelines.
Soelnoid valves are made of different body materials and seal materials according to different media properties. The common body materials are brass, stainless steel, plastic and so on. The stainless steel solenoid valves are used in medical devices, analytical instruments, sulphur meters, water dispensers, humidifiers, semiconductor equipment, filling equipment, generators, kiln burners and other industries. Now we will introduce a series of stainless steel solenoid valve.
The solenoid valve is an important actuating element to ensure normal operation of the automatic transmission. Different solenoid valve states are corresponding to different gears. The working state of the solenoid valve can directly influence the working status of the automatic gearbox. Meanwhile, inspection of the solenoid valve is also an indispensable link in the maintenance process of the automatic gearbox.