Solenoid Valve Supplier

inquiry@ato.com.cn
Differences Between Solenoid Valve and Electric Valve
The solenoid valve is that the coil generates magnetic force to overcome the pressure of spring and then drives the spool to act when it is powered on. The solenoid valve has a simple structure and low cost, but it can only realize open and close.
Electric valve drives the stem through electric actuator, and then drives the spool to act. The electric valve can be divided into shutoff valve and regulating valve. The shutoff valve works in two positions, namely fully open and fully close. Regulating valve can keep it at a position stably through closed loop regulation.
What are differences between solenoid valves and electric valves? The following gives you further information about that.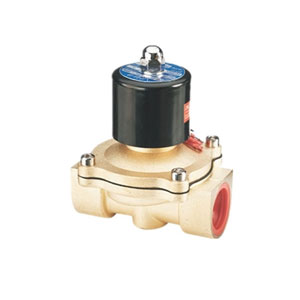 Usage
Solenoid valve
is used for switch on and off of liquid and gas pipelines. It is controlled by DO. It's generally used for controlling of small pipelines, and is generally used in DN50 or smaller pipes.
Electric valve is used for analog quantity adjustment of medium flow in liquid, gas and air system pipelines. It can have the AI feedback signal and can be controlled by DO or AO. It can also be used in the on-off controlling of large valves and air system.
Switch form
The solenoid valve is driven by coil, and it can only be open or closed. The solenoid valve acts quickly when it works.
The electric valve is generally driven by actuator. Its action of switching on-off need a certain time analogue for completion and can be adjusted.
Working way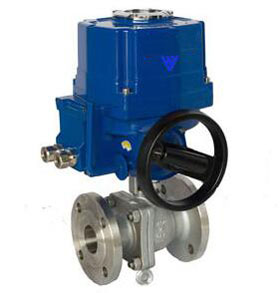 Generally, the solenoid valve has a small flow coefficient and small working pressure difference. For example, the flow coefficient of a 25-diameter solenoid valve is much smaller than that of a 15-diameter solenoid valve. The solenoid valve is driven through electromagnetic coil, which is easy to be damaged by voltage shock. It plays a similar role of switch, namely turning on and off.
The electric valve is generally driven by motor, so it can withstand the impact of voltage. Solenoid valves are fast-opening and fast-closing, and they are generally used in small flow and small pressure, and the position where requires a large switching frequency. Opening degree of the electric valve can be controlled, and the operation state include open, close, half-open and half-close, it can control the medium flow in the pipe. The solenoid valve can't meet this requirement.
The solenoid valve can be reset when power is cut off. However, the electric valve shall be added with a reset device to realize such a function.